Mover and Shaker: Christine Molloy, Manager, Accenture Consulting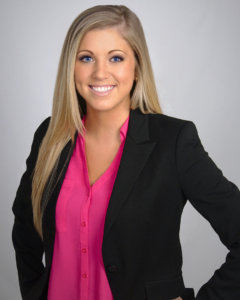 Molloy began her career with Accenture in 2009 as a summer intern, and joined Accenture full-time in 2010 after graduating from Southern Methodist University with a Masters degree in Information Engineering. Since joining, she has worked with several large utility companies to help them implement complex systems and specializes in customer care solutions for energy providers nationwide.
Molloy understands what it takes to continue to raise through the ranks in her career as she comments,
"Many of my assumptions entering the corporate world were around work-life balance. In the beginning of my career, I believed the more I worked, the faster I would stand out and get ahead. I quickly realized this was old thinking – working smart and taking time to focus on your own well-being are extremely important to creating a successful career path."
When asked about professional achievements so far, she replied,
"I am proud of several professional achievements I have had throughout my career. The ones that stand out most are when I have brought teams together to deliver great outcomes and, subsequently, when clients have been the most satisfied. I think it is about adding value."
She goes on to give an example of having been a member of a team across geographies that was working across multiple US states, as well as Canada and India. The team had been working to solve a complex problem for a client and the team was struggling to integrate together around the task. Molloy comments,
"I guided the group to come together as a team, realize common ground and deliver a solution that was agreeable to all and beneficial to the client – and that felt like I added a lot of value."
She also talks about a recent project that she has just completed, which consisted of a SAP Customer Information System and business intelligence implementation project for a large utility project. She states,
"This was such an exciting project because I got to work on it from the early stages through to a successful go-live. I was responsible for consolidating two systems into a single solution to improve operational efficiency and enhance customer experience. The nature of the work was complex and rewarding since my client was an early adopter of the technology."
Molloy repeatedly cites her strong team and a good company as a key element in her success and also mentions sponsorship as playing a significant role in her career. She states,
"I would not be where I am today if it was not for the mentors and sponsors who have helped guide me. Everyone needs a strong team of support but, in many cases, you will have to seek out and identify mentors and sponsors that will be there for you along the way. "
Equally she recognized that it is important to take the time to support and mentor others,
"My father, now retired, taught me what it means to be a leader, to work hard and also to put family first. I owe my leadership skills to him and I know that as I continue to learn, build my network and give back to those around me, I too will be successful."
Molloy states that she has learned the most from working with a diverse array of people, on her own teams at Accenture, with clients and with other people she interacts with daily. She enjoys working with people who have different ways of working, who expect the highest performance and people in different geographies with cultural nuances. She states,
"Working alongside people with a variety of differences can be difficult but, ultimately, it improved my listening skills, increased my flexibility and taught me how to better apply my own social style."
Accenture has numerous programs and initiatives across the company to support women in succeeding and advancing and personally Molloy is involved with the Miami Women's Enterprise Resource Group. She comments,
"We have a strong network of women within the company and in our local community. As a part of this, I lead several local women's groups at different client sites to encourage our women to collaborate and learn from one another in the communities that we work in while traveling."
Molloy is also the corporate citizenship lead for Accenture's Miami office and is currently working with a nonprofit partner called Covenant House Florida on several exciting initiatives. Covenant House is a homeless shelter for youth that served more than 51,000 youth last year across 6 countries and 21 cities in North America, providing nearly 700,000 nights of shelter.
She excitedly shared that in a few months, Accenture volunteers will be helping them roll out a STEM (Science, Technology, Engineering and Math) awareness program. "I currently lead a mock interview initiative where we bring Accenture volunteers to the nonprofit to work one-on-one with disadvantaged youth to prepare them for job interviews and the working world."
She lives in Fort Lauderdale, FL with her husband and enjoys paddle boarding, traveling and spending time at the beach.