Voice of Experience: Anissa Thompson, Managing Director, Accenture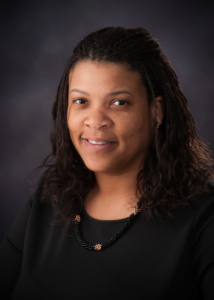 "The best piece of advice I have ever received is that no one will, or should care, more about your career than you do," says Accenture's Anissa Thompson. Thompson lives by this advice and is constantly seeking opportunities to expand her knowledge on a variety of issues, to stay relevant and to seek feedback on how she is doing. She believes it is essential that her and her peers make sure they build out their succession plans and ensure that they are full of diverse candidates whilst taking the time to nurture future leaders.
Thompson finished graduate school with a Master's Degree in Public Administration. Eager to find work as a policy analyst she started her career at a global policy think tank and spent two years as a research assistant, working primarily on research for the United States Army and Joint Chiefs of Staff. She describes this experience as, 'excellent,' but was keen to effect actual solutions that solved problems facing the public sector and began to explore other career options. She found herself drawn to management consultancy and began working at Accenture in 2001.
Variety within the same career
Over the course of her 15 years at Accenture, Thompson has worked across industries serving a diverse array of clients ranging from the US Federal Government, to an energy corporation and a large telecoms firm. In 2009 she moved from working with clients to an internal role where she was asked to build and lead a sales support team to help Accenture respond more effectively to proposals. That decision and role represented a major turning point in Thompson's career and ultimately led to where she is today as the Director of Accenture's North American Proposal Response Center, where she manages a team of proposal development professionals.
"I've been extremely fortunate to be able to explore new career paths. My main professional motivations have always been interesting work and the opportunity to work with great people and I've experienced both at Accenture – I have never been encouraged to simply continue down the path on which I started. As a result of moving my career into a new direction of my choosing, I was able to build an internal sales support function that has achieved a very positive reputation and been replicated throughout."
Currently, Thompson is excited about expanding the services that her Sales Support team provide at Accenture, so that they will be involved throughout the whole entire Sales lifecycle, enabling more sales and greater efficiency. An area that is of particular interest to her is how at Accenture they are doubling down on automation, especially in the area of content creation.
By conquering this work, Thompson comments, "we are able to create content for our sales collateral using software rather than "search and find" efforts, thus allowing us to respond to proposals with greater speed and efficiency."
She is also enthused with how they are finding creative ways to better source and staff their resourcing needs through crowdsourcing platforms and are always looking at innovative ways to get their messages across visually, helping bring to life Accenture's focus on all things digital.
On a personal note she is excited about the impact they are making in the local D.C community.In January she volunteered with Urban Alliance – a local non-profit that empowers disadvantaged youth to succeed through internships, training and mentorship – during Accenture's Martin Luther King Day of Service, one of the largest corporate efforts in the country. 1,500 Accenture people volunteered at more than 85 projects in the Metro DC area. Thompson is presently involved in another exciting project outside of her day to day role, leading Accenture's relationship with the 11th Street Bridge Park Organisation – one of Accenture's non-profit partners in the D.C area.
Thompson describes it as 'a multi-partner project to transform an old bridge into the city's first elevated park: a new venue for healthy recreation, environmental education and the arts'.She recently completed a pro bono skills based volunteering project to refine their strategic plan.
Mentoring and Sponsoring Others
The professional achievement of which Thompson is most proud, is the number of women and minorities that she has helped excel to executive level at Accenture, both on her own team and in her mentoring circles. She has received great mentoring at each stage of her career and very much believes in 'paying it forward'. Thompson began by registering as a mentor on Accenture's Global Mentoring Program and shortly thereafter was matched with an African American Female who was a new hire at the company. Over the course of 18 months she helped her navigate her path at Accenture, sharing career advice along the way.
"For me", Thompson adds, "it was very gratifying when I received an email from her announcing that she had been promoted to the next level."
For women across every industry she would encourage them to find a sponsor internally and seek support from mentors formally and informaly. Throughout her career Thompson has learnt that you will face challenges.
"The reality is, many of the decision makers you will encounter may not look like you, but it is important to understand that this is not a deterrent to success," she states. She believes that for women especially, it is important to seek sponsorship and support from a diverse array of people versus turning to just those within your demographic.
Thompson is proud to work for a company that has not only announced its' commitment to gender equality, but one that is committed to supporting the professional goals and aspirations of its' more than 130,000 women globally. Accenture recently announced an investment of over $840 million in learning and professional development in 2015, which includes a range of training programs to develop the next generation of women leaders. Personally Thompson mentors four women personally and many more informally.She partakes in learning and networking opportunities during events like Accenture's celebration of International Women's Day, which she has previously co- hosted in D.C.She has also had the great fortune to work directly for a strong woman leader who also serves as her career counsellor- helping her to define her own path to success and to ensure she achieves it – and to sit in a highly diverse organisation with many senior women reporting in to her.
In her spare time she loves to travel and recently spent time in Buenos Aires, Rio and San Juan, Puerto Rico over the holidays. She expresses that she is fortunate to have a geographically dispersed set of friends and that she spends time abroad almost monthly. She is an avid reader and is never without her kindle. Some may find the most surprising thing about Thompson is her love of football, or soccer as it's called in the US. She supports FC Barcelona and DC United and given the opportunity will happily while away a weekend watching the various European leagues play on television!