Leading an ERG or a network? How do you get recognized for your work?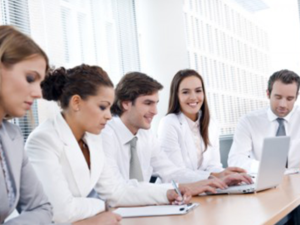 Do you lead a women's network or other Employee Resource Group ( ERG) at work? If so, you probably know that there is real work and time needed for this endeavour to be successful. So, how do you use this opportunity to develop leadership skills and then get recognized for this work?
My first piece of advice is to communicate what you are doing so that senior people can see your leadership skills. This is a good time to ask yourself, is this group institutionally supported? One way to check if it is, is to look at whether it is mandated from the top and has actual participation from leaders and managers in a meaningful way. If it is pure grassroots from the "bottom up" chances are you are not on senior people's radar for the work that you are doing. Also worth considering is the question – is this network connected to the talent strategy? if not, wine and cupcakes are fine, but don't expect to be the next CEO because of it.
By Nicki Gilmour, Executive Coach and Organizational Psychologist
Contact nicki@theglasshammer.com if you would like to hire an executive coach to help you navigate the path to optimal personal success at work