Tech's Gender Gap Should Surprise No One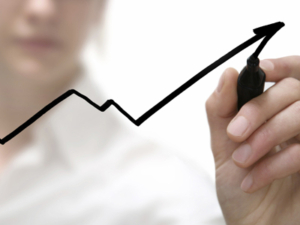 Recently, tech-news website The Verge published a report on diversity at at the U.S.'s biggest technology companies. In data scraped from Equal Employment Opportunity reports filed with the government, the article revealed official stats on workforce diversity at Amazon, Apple, Google, Facebook, Intel, Microsoft, and Twitter.
The numbers weren't assuring. While women made up 47% of the U.S. workforce in 2014, the seven big, publicly traded tech companies that The Verge tracked only averaged 29% female. Amazon had the highest share of women workers at 37%, while Microsoft came in with the lowest share of women workers at 24%.
The share of women in leadership roles was even more stark. On average, at the seven companies studied, only 18% of executives and senior managers were women. The company with the highest percentage of female leaders was Facebook, at 23%, while Microsoft had the lowest percentage at 13%.
These are embarrassing numbers (and just as embarrassing were the statistics on racial and ethnic diversity – on average, only 21% of leaders at these companies weren't white). But they shouldn't come as a surprise. Researchers have long identified the problems behind the lack of diversity in the technology industry.
What is surprising, though, is how clearly defined the solutions to these problems are. Women keep leaving the industry; we know why; we know how to fix it. Yet the gap persists. A recent report by Catalyst identified several concrete reasons high potential women in tech leave for greener pastures and what these companies can do about it.
The technology industry purports to create innovative solutions to the world's toughest problems. Perhaps it's time for industry leaders to shift their gaze toward their own ranks, and implement the solutions experts have crafted to solve one of tech's toughest problems: the workforce gender gap.
Leaky Pipeline
Tech companies like to tout their work to develop the "pipeline" of women into the industry, sponsoring programs designed to get girls and young women interested in STEM fields. This work is important and laudable. But an early lack of interest in science and technology isn't the only reason for the low rate of women leaders working now in the industry.
The diversity benchmarking and solutions organization Catalyst says high potential women actively seek to leave the industry. According to Catalyst, women who took business jobs in the tech industry after earning an MBA were more likely than men to leave for another industry (women, 53%; men, 31%). And women who started in business roles in other industries were less likely than men to migrate to the tech industry (women, 9%; men, 13%).
Male MBAs who left the tech industry were more likely than women to say they changed jobs for greater opportunities (men, 67%; women, 52%), while women MBAs were more likely to say the left for personal reasons (women, 21%; men, 12%).
"Organizations invest tremendous resources to attract high potentials, and if that talent walks out the door—for any reason—it is incredibly costly for the company. Not only has that talent taken their skills and training elsewhere, but new employees have to be recruited and trained," writes report author Anna Beninger, director of research at Catalyst.
The attrition problems are well documented, and so are the reasons behind them. Catalyst says women regularly start in lower level positions in the tech industry than men after earning MBAs. That means they also start at lower salaries from day one, a pay gap that persists over time.
In the study, high potential women MBAs in tech said they faced unclear requirements for evaluation and advancement, while men said their goals were clear. High potential women MBAs in tech said they had fewer role models than men, and vastly fewer said they felt similar to their coworkers than men did.
"Feeling like an outsider relative to their coworkers affects their access to development opportunities, sponsorship, and ultimately their aspirations to the top," Beninger writes.
"Given the dearth of women in tech-intensive industries, including those in business roles, it is crucial for senior-level men in tech-intensive industries to champion women, and in time, create more women role models."
Clarifying evaluation and promotion requirements, paying employees fairly, ensuring workers are able to meet family responsibilities and still get their jobs done, building cultures that value people outside the majority, and having corporate leadership set the tone from the top on diversity — these are all things that can help stop the female and minority attrition from the tech industry.
In practice, these solutions will take hard work to achieve. Implementing new policies is easy — it's changing people's mindsets that is difficult. But it is possible and necessary. The tech industry needs the best minds out there to solve problems in an increasingly complex business environment. It won't be able to attract and retain the top people until business leaders approach this problem earnestly. Their work is cut out for them.
By Melissa J. Anderson (New York City)