Voice of Experience: Jennifer Taglia, Senior Vice President, Head of RFP, Voya Investment Management, formerly ING U.S. Investment Management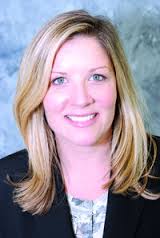 "My career journey is certainly not linear," said Jennifer Taglia, "but it has taken me to a place where I am enjoying what I am doing and I am learning something new all of the time."
Taglia advises young professionals to seek similar professional fulfillment by taking responsibility for their own career path. "Don't sit back and wait for things to happen to you," said Taglia, "instead, be proactive, take initiative and create opportunities for your own career advancement."
Career Story
Taglia started her career in operations on the sell side of UBS Investment Bank recruited right out of school. Here, she was exposed to foreign exchange, interest rates, precious metals, and derivatives in support of institutional business. After three years at UBS, Taglia decided that she wanted to gain more exposure to the rest of the business.
This desire to learn and grow prompted her move to the buy side at GE Asset Management, where she managed the equity operations team and later joined the Lean Six Sigma Quality Team. Taglia spent about six years in this cross business six sigma project management role and was exposed to many different processes across multiple sections of the business.
During this time, Taglia earned her Master Black Belt in Lean Six Sigma and went on to become a project manager in a product and marketing role. After relocating to Phoenix, AZ for a brief time, Taglia returned to the New York City area where she was offered a position at ING U.S. She came to ING U.S. as a project manager supporting the client business, and stayed in this role for about two years before an opportunity presented itself that would simultaneously challenge her and elevate her career to a new level.
"When the head of the RFP team resigned, I was put in charge of keeping the team running smoothly while they searched for a replacement," explained Taglia, who spent a couple of months in this interim role. "It became clear to me that my experience, knowledge and ability to do a deep dive on processes could be an asset here, but that I also had the opportunity to learn and grow."
She continued, "I was not an expert on everything that the role demanded, but I was confident in my ability to improve the process and improve the team." This confidence helped Taglia transition permanently into the Head of RFP role where she has been for nearly three years.
The lengthy and complex process of rebranding ING U.S. Investment Management to Voya Investment Management was completed on May 1 and Jennifer and her team played a large part. "It is definitely a rare opportunity to be part of a complete rebranding, "Taglia explained, "and it has been very exciting to be involved in this change and to ensure that the process went smoothly."
"Being successful in this role is something I am very proud of," Taglia noted, "because it combines all of my strengths and past experiences while enabling me to take my career in a new and rewarding direction."
On Thriving Professionally
According to Taglia, one of the most important components of her personal success has been maintaining a healthy work-life balance. "Having support at work and at home is a key factor for me," said Taglia, who is married with two children.
She also acknowledged that when your managers provide you with honest and constructive feedback, it can have a big impact on your career. "Having those tough conversations will actually help you in the end and will influence your career advancement in a positive way," Taglia added.
"Young professionals need to focus on being great at what they do," she continued, "but it is also important to listen, learn, and apply the feedback and advice being offered to you."
Taglia encourages women at all career levels to try not to create barriers for themselves at work. "For example, when I raised my hand for the Head of RFP position, I needed to overcome my reservations about it and not be intimidated by the fact that it was a stretch assignment," she explained.
"In that moment, I was forced to take a look at the building blocks of my career and be confident in the foundation that I had established," she continued. According to Taglia, building networks, establishing professional connections and seeing out mentors are all valuable to professional development, but in the end you have to be able to advocate for yourself and back it up with strong work performance.
The Importance of Giving Back
Women in senior level positions should try to be available to mentor young female professionals, according to Taglia. She feels so strongly about this that she is now part of the founding leadership team for a pilot women's professional network in Voya Financial's New York City office.
"We officially launched the network in mid-June and I am looking forward to the programs we have planned as well as feedback from participants," said Taglia. The group hopes to make networking more natural as well as provide opportunities for learning and professional development.
By Michelle Hendelman