Voice of Experience: Eileen Madden, Head of Institutional Client Service and Relationship Management, ING U.S. Investment Management (ING U.S. IM)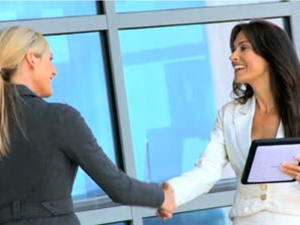 Moving toward her senior year in college, Eileen Madden's future was still very much undecided. She considered pursuing a career as an actuary, while also thinking about obtaining her PhD in economics – this, after being offered a fellowship at Penn State during her senior year. On the cusp of graduating, Madden had the opportunity to meet with and be advised by different people in the insurance and investment management industry and she learned about the career options available to her.
So intrigued by the options available to her, Madden pursued her MBA and achieved the CFA chart holder designation. She is now Head of Institutional Client Service and Relationship Management at ING U.S. IM. Clearly, this was the field for her.
"I was attracted to the opportunity to use my analytical skills to pursue a career where I would be working with people and gaining exposure to so many aspects of the business. I am thankful I took this path," Madden said. "Once I obtained my CFA, I very briefly entertained the idea of moving over to be an investor or trader within the asset management part of the business, but was already well established in my role and enjoying the career path I was on, working directly with clients, consultants, and all constituents in our business."
Learning On The Fly
Madden cites her first job at Aetna as a great learning experience. Soon after being hired and trained, there was a major restructure at the firm and over 100 people were laid off. Madden says those who remained were left to do the full spectrum of work, so she was handed a large caseload of clients in all different phases of the pension client lifecycle.
"I had to learn and work fast and I found it very interesting and challenging. I flourished in this environment and became an expert in various areas of pension administration and contracting," Madden said. "I gained a strong sense of confidence in my abilities to learn and to work through complex and difficult situations on the fly. I apply those skills every day and I still really enjoy and learn so much from my own clients."
Every Day Challenges
Madden says that managing teams while also taking on individual responsibilities is a challenge, but refuses to give up either because it is well worth it to find a way to navigate both worlds.
She enjoys spending time with her clients and says she wishes she could spend more time with them, but admits that sometimes the most value she can add to her team and firm is to work strategically to help create value and deliver as promised to all clients.
"That keeps me occupied," Madden says. "I have found that you need to rely on the very skilled people on your team and in your firm if you are to be successful in navigating through an ever changing, growing environment. No one person can do everything and if you try, you will not do it all extremely well. Delegating and giving up control are not easy, but very necessary. This is one of my biggest challenges."
Proud Moments
Madden was on the ground floor of the formation and separation of the investment subsidiary at Aetna and the creation of a stand-alone investment arm was critical to the development of the asset management business that was ultimately acquired by ING and is the building blocks of the current business.
"We had such an entrepreneurial, can-do spirit, which you don't always see with large firms which have been in existence for a while. It was exciting and challenging and that spirit has carried through to ING U.S. IM today," Madden said.
Over the years, she has collaborated with the best and brightest within ING U.S. IM to create solutions, develop products, and implement systems and processes to support delivering results to institutional clients. "I am very proud of what we have created and the relationships we have fostered with plan sponsors over the years," she said.
This is why Madden is proud of the help she is providing to lead two recent initiatives. ING U.S. IM is currently in the process of forming a Client Advisory Board, bringing together aspects of what makes the firm successful, including strong relationships with clients and an ability to work in partnership with clients to tackle the issues facing plan sponsors.
"I am also quite proud to have been asked to Chair the Stewardship & Service Task Force, which reinforces our deep commitment to put clients' interests first and ensure our guiding principles permeate in every area of our business," Madden said.
As ING U.S. IM prepares to be known (re-branded) as Voya Investment Management, Madden sees this as a unique opportunity to articulate the firm's Stewardship & Service principles, which have always been part of their DNA.
Advice for Leading
Over the course of her career, Madden says that some of the best advice she's been given is the reminder – no matter how cliché – that change is good. Madden says being able to adjust to changing environments and situations is a skill that is learned by practice and helps you build strength in dealing with many situations.
"Don't dread it – embrace it. Also: face your fears. All strong leaders have fear, you just can't tell because they face it and work right through it," Madden says. "A while back, I was once the only woman present at a very important social event for work with a number of senior executives. As I was approaching the restaurant and realized this, I almost kept walking, but I decided they invited me for a reason so I headed in. I think of the anxiety I overcame that day whenever I get a twinge of fear and it keeps me on path moving forward."
Madden advises young women entering the industry to be themselves and have confidence and conviction in their words and actions.
"If you are honest and straightforward in all you do, you will gain the trust of your co-workers and your clients," Madden said. "Being fake, bending the truth, or trying to act like one of the guys or someone you are not, ultimately will back you into a corner where you cannot act from a position of strength and are of no value to your team. It is ok not to have all the answers 100 percent of the time. Some of the best leaders are the ones who are always learning from their co-workers and teams. Pretending you know it all and have all the answers is not a leadership quality."
By Tina Vasquez