Thought Leaders: Reshma Saujani, Founder of Girls Who Code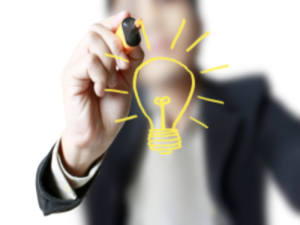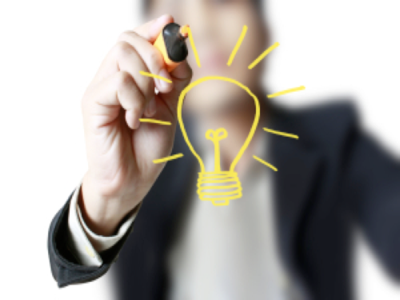 To Reshma Saujani, Founder of Girls Who Code, success means taking risks and pursuing your passions – even with the understanding that you might fail. In fact, in her new book, Women Who Don't Wait in Line, she explores the importance of failure and its connection to risk, and what it means for today's women.
"It's about understanding what your destiny is and striving for it," she explained. "When I ran for Congress, people said 'it's not your turn yet.'" Saujani's run was ultimately unsuccessful. Yet, she explained, she learned a valuable lesson. "It's embracing failure," she said. "Often, we feel like we have to do the job to get the job." By shedding fears around failure and taking big risks, more women could achieve their dreams.
She also learned about the value of sisterhood during her campaign, another theme of her book. "Women have the power to help other women. We have to create a culture where we help each other. I can't tell you how many women leaders, when I was researching for my book, said they seek to hire women. I want to encourage women to do the same."
"It's in our own hands to crash through the glass ceiling," she added.
Pursuing Passions
Saujani, the daughter of political refugees, says she has always felt passionate about political empowerment. "My parents were expelled from Uganda in 1972. This country literally saved my family's lives."
That passion led Saujani, after graduating from the University of Illinois – Urbana, to then earn her MPP from Harvard University's John F. Kennedy School of Government, and then go on to Yale Law School.
After graduating with a JD, she took a job as an associate at Davis Polk and Wardwell, then moved to the asset management industry where she continued to work as an attorney and eventually became a Deputy General Counsel at Fortress Investment Group. "Then I turned 30, and took a hard look at my life. I realized I wasn't pursuing my vision for myself," she explained.
Saujani decided to run for Congress in New York's 14th District in 2010. "I lost," she said. "I learned a lot about failure and I learned a lot about myself."
After running, Saujani took a role in the New York City Office of the Public Advocate, and today she is preparing to run for Public Advocate in 2013. She is also the founder of the organization Girls Who Code, a group that encourages teen girls to pursue interests in technology and engineering.
Girls Who Code
"Some of the issues I've really cared about are encouraging innovation and the Dream Act, and Girls Who Code grew out of that," she explained.
"Girls Who Code is a national non-profit to close the gap in Science, Technology, Engineering, and Mathematics. It's about leveraging the power of technology to change the world."
The group held its first summer intensive program in the summer of 2012, and plans to launch in several different markets this year. Girls Who Code also hopes to launch high school clubs in 2013. "We want to teach one million girls how to code by 2020," she explained. "I'd like to see a Girls Who Code in every high school."
"We need to make sure we are teaching young women in this country how to create and build things," she added.
Advice for Professional Women
Saujani encouraged young women to approach the world with enthusiasm. "Experience everything," she said. "Growing up in an immigrant family in a mid-sized town, I didn't have a lot of opportunities to travel or go to conferences and see the world. My advice is to read a lot and reach out to people who can open doors."
She also encouraged women beginning their careers to create a personal plan. "Chart it out a bit. Know what you want to be in ten years and figure out how to get there."
Finally, she discussed the importance of seeking out mentors – and being a mentor too. "Find women who inspire you. Tweet at them, Facebook them, get them to mentor you. I always try to give 15 minutes to the young women who come to me."
She continued, "I think it's a responsibility to sponsor younger women – and it's young women's responsibility to ask you for that help."
By Melissa J. Anderson (New York City)